Keeping your vehicle's interior and exterior in top condition helps maintain its future value.  Call us toll free at 888-498-5243 to schedule an appointment to maintain or improve your car, truck or SUV's appearance.
COMPLETE VEHICLE DETAIL SERVICES
*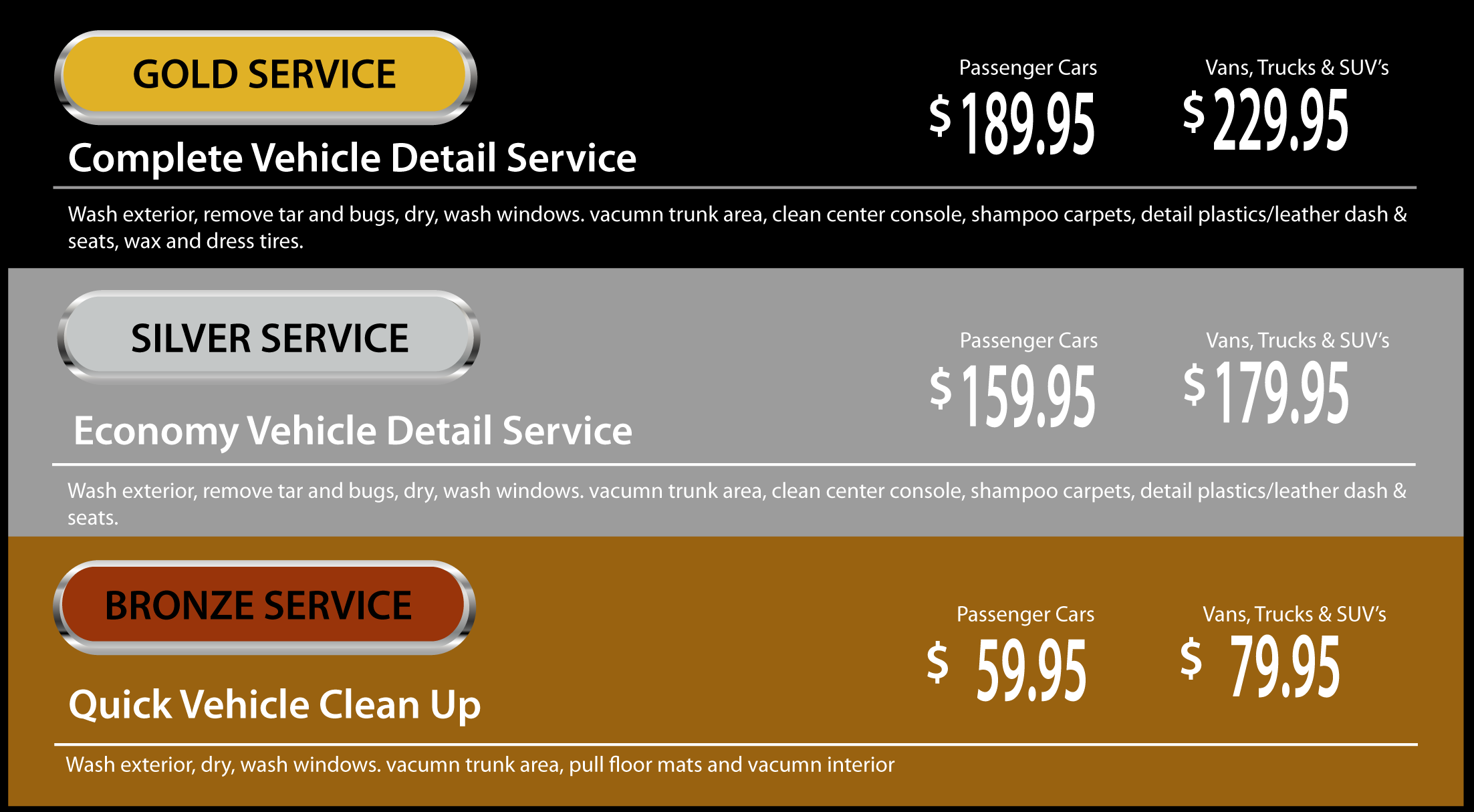 OTHER VEHICLE DETAIL SERVIC
ES AVAILABLE 
Headlamp Restoration        |    Seat Burns        |    Windshield Repairs

*Extra work required for pet hair or excessive cleaning will be billed at $35.00 per hour, with advance notice, prior to work being started.
Schedule your appointment on-line now and get back the better part of that new car look again!